Caminade Tourisme Grand Luxe 1948/49 - Bicycles / Archive - Sold / Archive - Sold / Archive - STERBA-BIKE.cz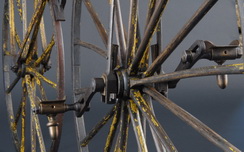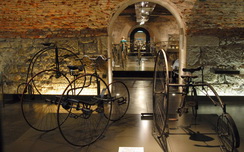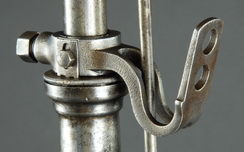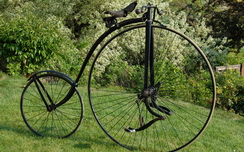 Caminade Tourisme Grand Luxe 1948/49
click on picture to enlarge
Very rare to find a Caminade with original transfers. The other transfers are the agent (seller) decals, they say "Aube" (dawn) with a singing cock.
Overall very nice example of an interesting model of Caminade.
Description
Caminade model Tourisme Grand Luxe 1948/49
Most Caminade in collections have been falsely restored as race bikes, because the early Caminade were often race bikes, this is actually a much more interesting bike. It's missing rear derailleur, and one wrong wheel, apart from that it is untouched all original, and not corroded, it will polish up wonderfully. All original.
Of particular interest are the mudguard semi-stays, octagonal alumium, also very beautiful octagonal large diameter back carrier. Interesting threaded octagonal pump peg. Very expensive Lefol Le Paon mudguards, as fitted to the best Rene Herse cyclotouring bikes. Lam brakes. Very beautiful "Golf" chain guard. Complete with lights and dynamo. Beautiful Stronglight crankset. Lyotard pedals.
Buy
| | |
| --- | --- |
| Price | - |
| Availability | |
| Part number | 85 |
| Year: | 1948/49 |