Brooklands Museum, Surrey - England - England - Velo museums - Velo museums - STERBA-BIKE.cz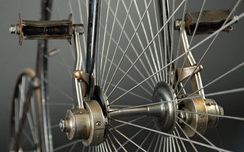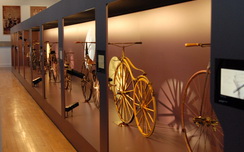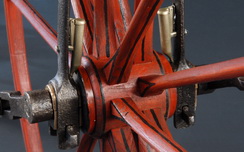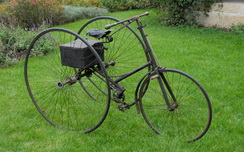 Brooklands Museum, Surrey - England
Brooklands Museum Trust Ltd operates the independent Brooklands Museum as a charitable trust and a private limited company incorporated on 12 March 1987; its aim is to conserve, protect and interpret the unique heritage of the Brooklands site.
Contakt:  http://www.brooklandsmuseum.com/
album: 97/A - BROOKLANDS velo museum
The Museum displays a wide range of Brooklands-related motoring and aviation exhibits ranging from giant racing cars, motorcycles and bicycles to an unparalleled collection of Hawker and Vickers/ BAC-built aircraft, including the Second World War Wellington Bomber, Viking, Varsity, Viscount, Vanguard, VC10, BAC One-Eleven and the only Concorde with public access in South East England.
album: 97/B - BROOKLANDS motor museum
It was piled high almost to the ceiling with about 150 special machines including 63 bicycles and tricycles, early cars and planes. The collection was demaged when the airfield was bombed during II World war, but the major part survived. Some vehicles are in Science Museum in London and the best machines are here (collection loaned by Richard and Mary Nash).
album: 67. NASH collection, Brooklands
BROOKLANDS - the world's first purpose-built motor racing circuit, constructed at Weybridge, Surrey in 1907 - was more than a great sporting arena. Brooklands was the birthplace of British motorsport and aviation, home of Concorde and the site of many engineering and technological achievements throughout eight decades of the 20th century. (Pictures are from a fantastic book: Nicholas H. Lancaster – "Brooklands Cradle of British Motor Racing and Aviation")