Boneshaker, Manufacturer unknown, France – around 1870 - Bicycles / Archive - Sold / Archive - Sold / Archive - STERBA-BIKE.cz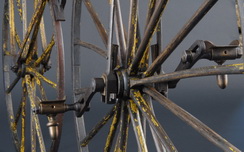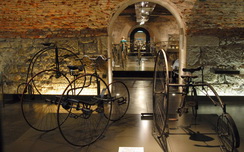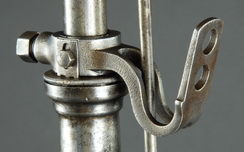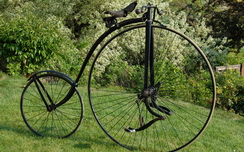 Boneshaker, Manufacturer unknown, France – around 1870
click on picture to enlarge
!!!!Original paint and red stripes!!!! No restore. No one milimeter new paint!!!!
Description
A very nice and rare piece of history. 
Only one known example when we speaking about bearings, crancks and many smll technical details. Absolutelly original condition, all parts original.
A big - adult machine. Rideable, but the place for this velocied would be display on museum.
Buy
| | |
| --- | --- |
| Price | - |
| Availability | |
| Part number | 330 |
| Year: | 1870 |