Australia - Velo museums - Velo museums - STERBA-BIKE.cz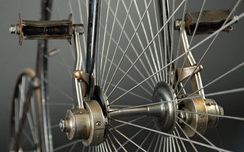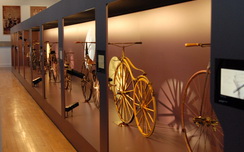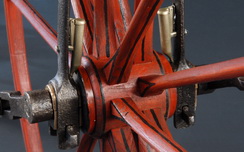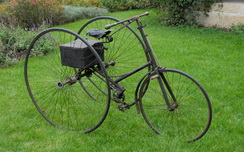 All information about this museum we found on webside only.
Contakt: http://bicycletasmaniablog.org/2011/08/15/launceston-museum-bicycle-history-display/
http://www.qvmag.tas.gov.au/qvmag/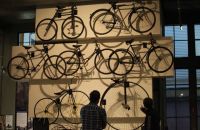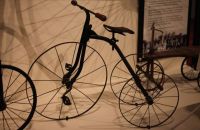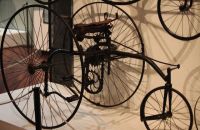 album: 121 - Art Gallery, Tasmania
Canberra Bicycle Museum was one of the unique museums of the city, which was a hit with people of all ages. The museum had been organized in such a manner that it resembles a living museum and it was known for its friendly atmosphere and nostalgic charm. The purpose of the museum was to make people aware about the historically important bicycles.
Canberra Bicycle Museum closed, permanently. Some of the bikes had gone to good homes, and collectors around the country were pleased to acquire them in the first round. An updated list had been compiled and was offered, at November 2009. Some pictures from this catalogue are attached in our gallery.
Contact: http://www.museum.com/jb/museum?id=38379
Video: http://www.youtube.com/watch?v=MlCOl-k6oyY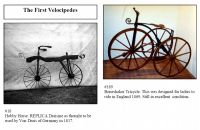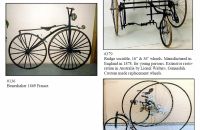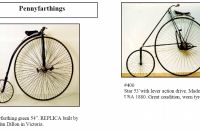 album: 90. Cambera Bicycle Museum
Paul Farren and his wife Charlie ownes a nice private collection with 85% of the pre -1900s bicycles in Australia, and all under one roof. Thirty years of hunting them down and collecting has resulted in one of the top 10 early bike collections in the world - it includes 160 pre-1900 bicycles, some post-1900 bikes, tricycles, hobby horses, and penny farthings.
A collection of rare early machine tools assists with the restorations and rebuilds, and through the collection, the development of the bicycle and the change in its use can be seen.
Contakt: http://www.melbournecyclist.com/video/the-collectors-abc1-early
http://www.flickr.com/photos/63757337@N00/tags/farren/