29th ICHC 2018 – International Cycle History Conference - London - Informační mix - Informační mix - Informační mix - STERBA-BIKE.cz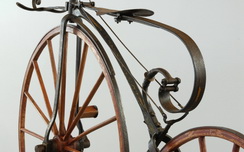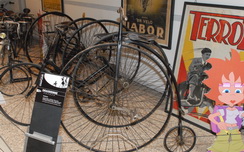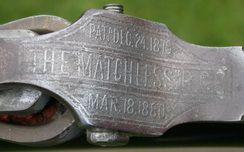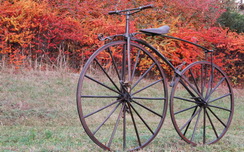 29th ICHC 2018 – International Cycle History Conference - London
29th ICHC
The future from the past
THE CITY OF LONDON INTERNATIONAL CYCLE HISTORY CONFERENCE
Guildhall, Gresham Street, London, ECV2 7HH,
June 13-16, 2018
Philip Saunders, Chairman
Opening of the conference, Welcome and Daily Notes
Philip Saunders (UK), 29th ICHC Chairman
Opening words: Cycle History is Important
Sharon Ament, Director, Museum of London (UK)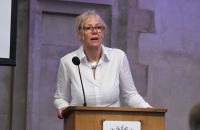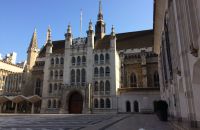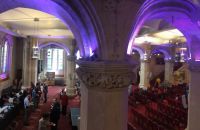 May Your Strides Ever Be Long Ones
Roger Street (UK)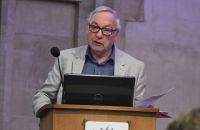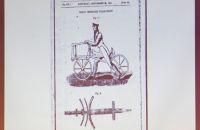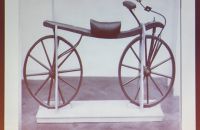 The Mysterious Rappa
Endre Varsa (Hungary), presented by Tony Handland (UK)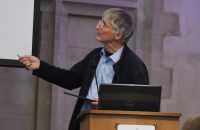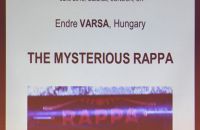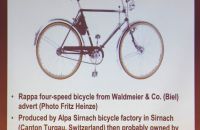 Reflexions on Three Decades of the ICHC
Nick Clayton (UK)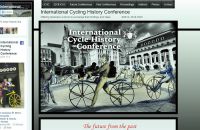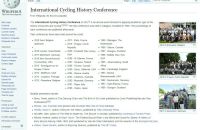 The First Bicycle Built in Spain 1867
Angel Giner (Spain)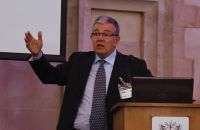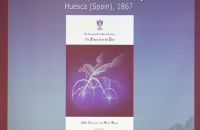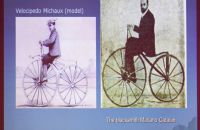 album: Angel Giner - 29th ICHC 2018
From Muscle on Wheels to Beauty on Wheels: Woman´s High-Wheel Bicycle Racing in Nineteenth-Century America
Ann Hall (Canada)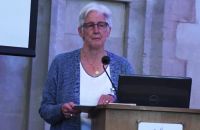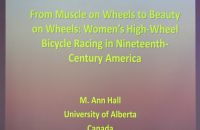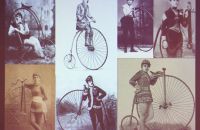 album: Ann Hall - 29th ICHC 2018
Two Czech Tricycles from 1832 (?) and 1891
Jan Králík (Czech Republic)
album: Jan Králík - 29th ICHC 2018
Richard Weber´s Role in the Development of Electrical Lighting with Dynamos for Bicycles
Gerd Boettcher and Three Others: presented by Heinrich Bueltmann-Hagedorn (Germany)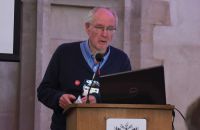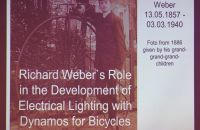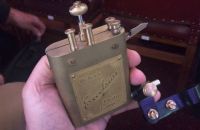 Healthy and Sustainable Travel
Nick Lloyd (UK)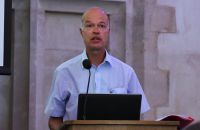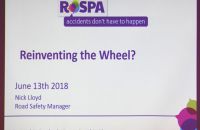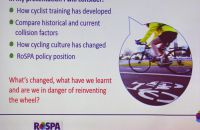 album: Nick Lloyd - 29th ICHC 2018
Bicycle Messeger Boys and the Evolution of American labor Laws
Chris Sweet (USA)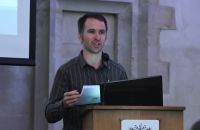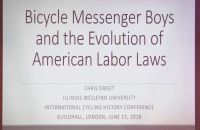 album: Chris Sweet - 29th ICHC 2018
An Early History of the Hobby-Horse and Cranked Bicycles in the Australien Colonies, 1831 – 1869: Attempting to Rewrite the History of Cranked Bicycles
Mark Rerceretnam (Australia)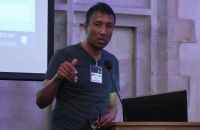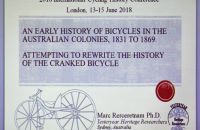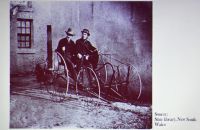 Domesticated Mobility: Exploring the limits of Woman´s Liberation through Cycling in British Literature, Guide Books and Periodicals 1890 -1910
Una Brogan (France/UK)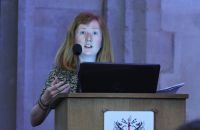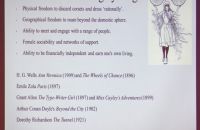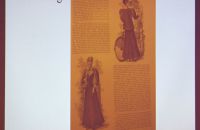 album: Una Brogan - 29th ICHC 2018
Did the Safety Bicycle Influence Human Evolution in England?
Tony Handland (UK)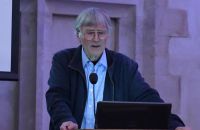 The "Scottish School" is Out: Debunking Danzell and McMillan
David Herlihy (USA)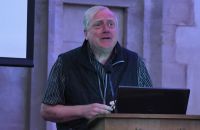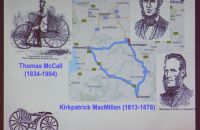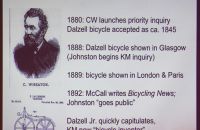 Sustrans: History, Objectives, Successes
Xavier Brice (UK)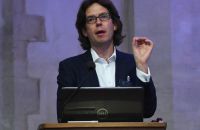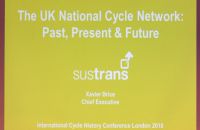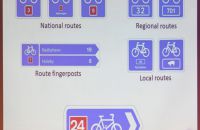 Britain´s Small-Wheel Cycle Revolution
Dan Farrell (UK)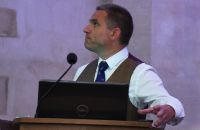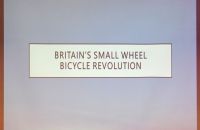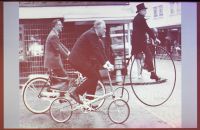 album: Dan Farrell - 29th ICHC 2018
The Life of Bernard Newman, Cycling´s Most Prolific Writer
Jeff Malter (UK) article on the Cycling.org website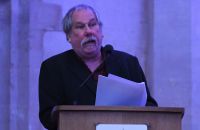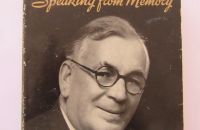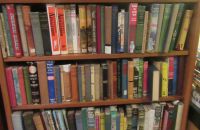 album: Jeff Malter - 29th ICHC 2018
An Early History of Bicycles in the Australian Colonies, 1831 to 1869
Mark Rerceretnam (Australia)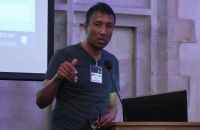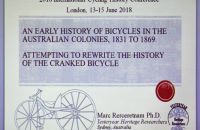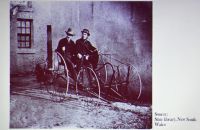 Bicycle Statistics in Italy
Carlo Mari (Italy)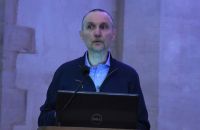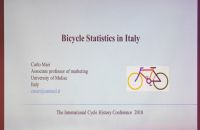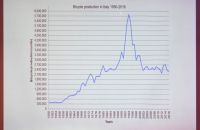 album: Carlo Mari - 29th ICHC 2018
Cycling and Disability
Kevin Hickman and Isabelle Clement (UK)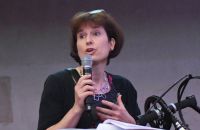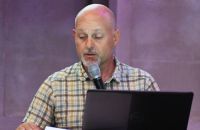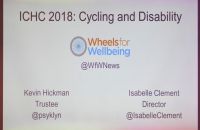 Vienna and Its Vélocipédes
Walter Ulreich (Austria)
Unbroken Cains
Local presenter (UK) – out of official program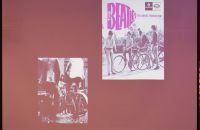 Iver Johnson and His Bicycles: 1884-1930s
Gary W. Sanderson (USA)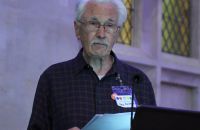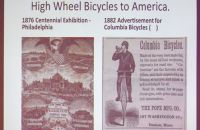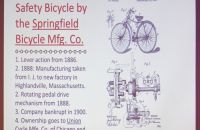 Constructing History: The Delights and Perils of Speculation
Nicolas Oddy (UK)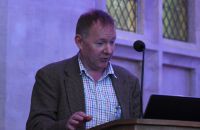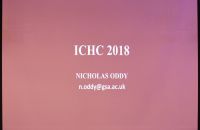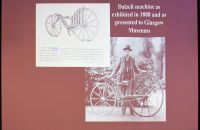 Development of the Hub Lamp
Peter McDonald-Card (UK)
The Dissemination of Innovative Concepts and Ideas: A case Study: The One-Wheeled Velocipede (Monocycles), 1851-1870
Stephen Ranson (Germany)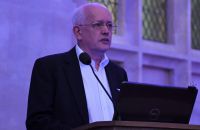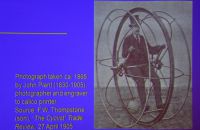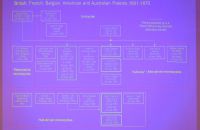 Everyday Cycling History in Bogotá, Columbia
Camilo A.Torres (Columbia)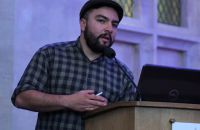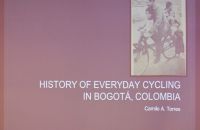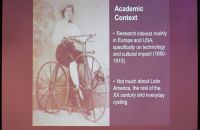 Searching for Ceci Flendrofski, one of the forgotten Austro-Hungarian Female Racing Pioneers of the 1890s
Petra Johanna Sturm (Austria)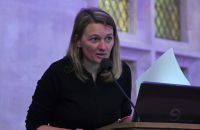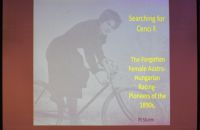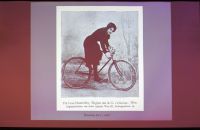 Changing the Politics of Urban Cycling: The London Example
Tom Bogdanowitz (UK)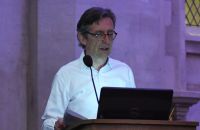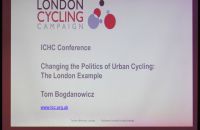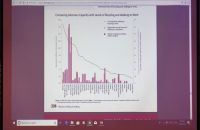 The Greatest Invention under the Sun: The League Cycle Co., Marker of the First Chainless Bicycle
Michael Gruetzner (Germany/UK)
Willie Windle and the Great Springfield (Massachusetts) Piano Race of 1891
James Kossuth (USA)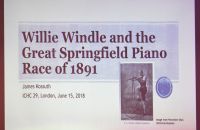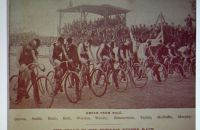 Woodrow Wilson (28th American President, 1913 -1921) Toured Britain in 1899 and Kept a Diary
Michael Gately (USA) - no photos, sorry
Before High-Wheels in Ireland (1817 – 1870): Hobby-Horses, Quadricycles, Tricycles and Velocipedes
Brian Griffin (UK) - no photos, sorry
Throw Off Your Chains
Christopher Morris (Canada) - no photos, sorry
Get Off the Road
Carlton Reid (UK)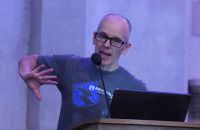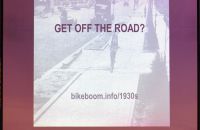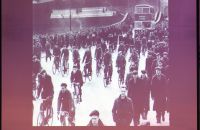 Sisterhood of the Wheel: The Rosslyn Ladies Cycling Club, 1922-today
Sheila Hanlon (UK)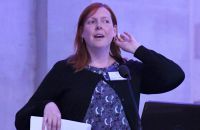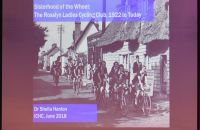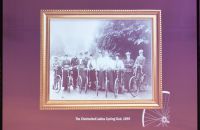 A Johnson Hobby Horse – A Recent Barn Find
Glynn Stockdale (UK)
Images of Victorian Cycling in the British Isles
Lorne Shields (Canada)
Mastering Motion: A Value Analysis of the American Velocipede, 1868-1869
Nancy Kopleman (USA)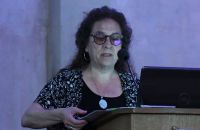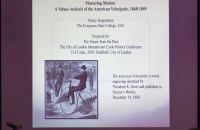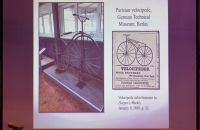 Celebration of the Velocipede (Draisiene 200 years, Michaux Velocipede 150 years) and the Influence of These Events in France
Keizo Kobayashi (France)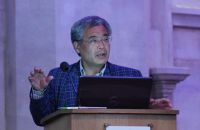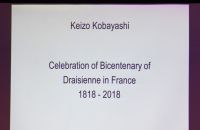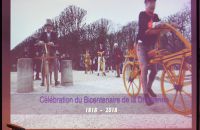 The official closing of the 29th International Cycle History Conference was at 'The Worshipfull Company of the Cultlers' in the Cultlers' Hall, Warwick Lane in the City of London.
Photo: Walter Ulreich 
album: Banquet - 29th ICHC 2018
Informační mix