Terrot Lady LUXE, retro directe – France c1910 - Bicycles - Bicycles - Bicycles - STERBA-BIKE.cz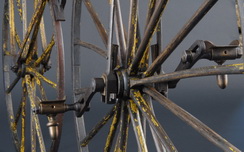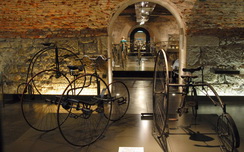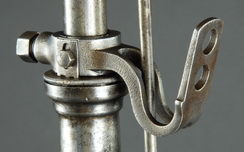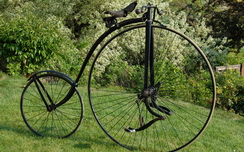 Terrot Lady LUXE, retro directe – France c1910
click on picture to enlarge
When you changing the direction of pedaling the flag in the freewheel sometimes "sticks" and it takes a while to catch it again and working. Putting the bicycle into rideable condition requires little work on the rear hub.
Watch the video.
Description
Superb early Terrpt cyclotouring luxury bicycle, 2 speed retro directe. Wonderful original condition, all original parts (english chain Brampton), original paint deep black, original perfect nickel plating. It is very rare to find such a nice bike in such nice original condition.
Frame size: middle axle - top saddle tube - 55 cm.
Wheels 28"
Buy
| | |
| --- | --- |
| Price | 2 800,- € |
| Availability | |
| Part number | 808 |
| Year: | c.1910 |
| Buy | |
ESHOP / For sale
Archives / Sold