Streetlife Museum, Hull - England - England - Velo museums - Velo museums - STERBA-BIKE.cz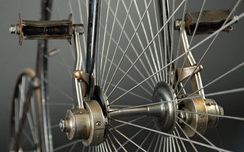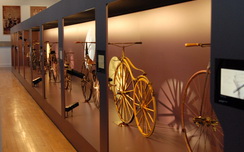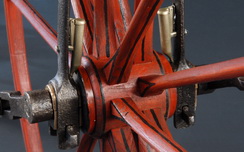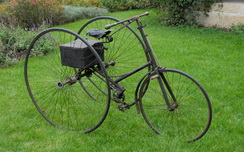 Streetlife Museum, Hull - England
There are six galleries at the Streetlife Museum -
The Bicycle Gallery -
explores the history and development of the bicycle and its links to Hull's history. It has an excellent collection of early bicycles including an 1818 Hobby Horse.
The Carriage Gallery -
has one of the finest carriage collections in public ownership in Britain.  Make sure you enjoy the smells of the stable as you step from the Hull York Mail Coach ride.
The Motor Car Gallery -  
takes you to the 1900 Motor Show, with rare veteran motor cars dating from 1897 onwards.
The Streetscene Gallery -
is where you find yourself on a busy street of reconstructed shops.  There is a cycle shop, a Yorkshire chemist shop and a Hull Co-operative shop from the 1930s.
The Railway Gallery -
is a reconstructed 1930s goods shed containing several items of interest, including the Cottingham North signal box, transported brick by brick from its original location and reassembled here.
The Joseph Rank Gallery looks at the life, career and legacy of Joseph Rank, the industrial revolution in flour milling and Hull's ideal location as the catalyst for this to happen. On display are replicas of Joseph Rank's freedom of the city scroll and the silver commemorative windmill commissioned to house it. You'll also find an interactive feature which shows how roller milling produces flour and a digital picture frame showing views of the River Hull which was dominated by Joseph Ranks' massive Clarence Mills complex
Contact: http://humbermuseums.com/museum-hull/streetlife-museum/
album: 243 - Streetlife Museum