Research and New Book "Michaux Pere" - Specialized articles - Specialized articles - Specialized articles - STERBA-BIKE.cz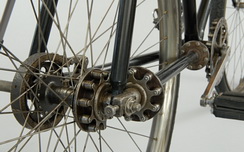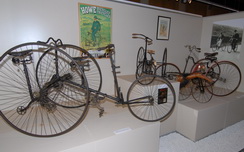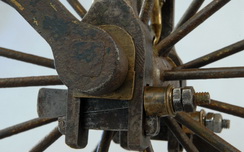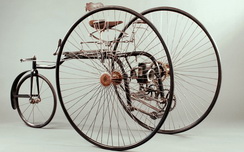 Research and New Book "Michaux Pere"
Jürg Zaugg & Nicola Zaugg - Historic Bicycle Archive
Jürg and Nicola have published several books full of new and very useful information. The latest book by "Michaux Pere et Cie Inventeurs" provides very interesting information on the early period of velocipedes.
Orders: ordinary.bicycle@bluewin.ch
album: Michaux Pere - Partie 1
Model research and comparison
An effort to collect information on surviving types of velocipedes Michaux and Cie, Michaux Pere, Michaux Inventeur or Cie Parisiene. An interesting comparison will confirm - refute the information about piece production. It will find its way to suppliers and large companies that may have manufactured components and supplied to other manufacturers. It will confirm the individual adjustment of models for individual customers. We compare markings and auxiliary numbering for production.
album: Michaux research
Form to fill out
We ask owners of Michaux Pere velocipedes or other similar machines to fill in some data in the table. Send the information to the address or email.
Historic Bicycle Archive
Jürg Zaugg & Nicola Zaugg
Eigenheimweg 12
4600 Olten
Switzerland
album: Form to fill out
Michaux Pere serial number 25
Only recently discovered, the original Michaux Pere velocipede is probably the oldest surviving type. The beautiful engraving on the saddle spring is probably the owner's initials.
Specialized articles