Museum of historical motorcycles, Český Krumlov, Czech Republic - Czech republic - Velo museums - Velo museums - STERBA-BIKE.cz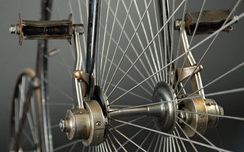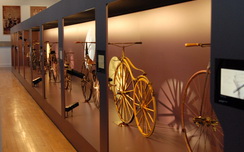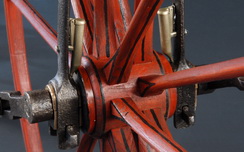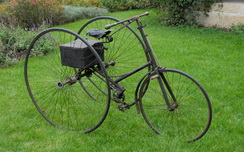 Museum of historical motorcycles, Český Krumlov, Czech Republic
Motorcycles of various Czech and foreign brands can be seen in the museum in the premises of the ancient Krumlov mill. Among other things, you can admire other objects related to the history of motoring and several bicycles.
An integral part of the Museum of Vintage Motorcycles is also a sales gallery displaying antique furniture, clocks and antique decorations. Tower clocks are also on display in museum.
The Museum is located in the ancient building of the Krumlov Mill, which is situated on the banks of the Vltava River under the Český Krumlov Castle and is one of the oldest buildings in Český Krumlov. It served as a town mill for many centuries.
Address: Široká 80, 381 01 Český Krumlov, Czech Republic
Contact: https://www.krumlovskymlyn.cz
album: 319/A - Motorcycle museum Český Krumlov
Krumlov mill
A beautiful town, one of the oldest and most beautiful houses in Český Krumlov, right in the heart of the old town - museum, antique shop, sales gallery, restaurants and accommodation. All in an absolutely wonderful atmosphere.
album: 219/B - Krumlov Mill