Musé du Velo, Abbaye, Trois-Fontaines - France - France - Velo museums - Velo museums - STERBA-BIKE.cz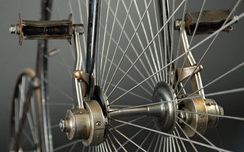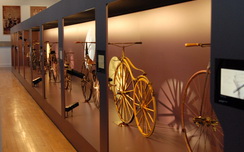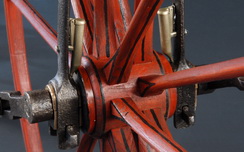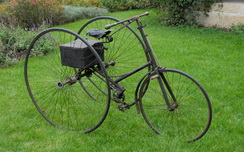 Musé du Velo, Abbaye, Trois-Fontaines - France
Musé du Velo, Abbaye, Trois-Fontaines near very important town, especially for bicycle collectors - Bar-leDuc.This private collection is open to the public only during the vacations. There are many interesting bikes in original condition.
Photos were taken in 2022 by RŠ.
Contact:   www.france-voyage.com/towns/bar-le-duc-19969.htm
album: 24/1 - Tres Fountais, Bar-le-Duc - Francie
Abbaye, Trois-Fontaines
The place itself, where there is a bicycle museum, is very beautiful and interesting.
Trois-Fontaines Abbey (French: Abbaye de Sainte-Marie des Trois-Fontaines)was a Cistercian abbey in the present commune of Trois-Fontaines-l'Abbaye in the French department of Marne, in the historic province of Champagne.
Contactt: https://www.abbayedetroisfontaines.com
album: 24/2 - Abbaye Tres Fountais
My first visit before 2010